"The Miracle Whole Foods"

E-Cookbook
"Tell me what you eat, and I will tell you what you are."
G. K. Chesterton
---
It is a cookbook with 600 sugar free, soy free,
gluten free and raw dairy tasty recipes.

We offer alternative foods to substitute sugar, gluten and dairy, and they have an equal or better tasting
to replace unhealthy foods.

In no time at all you will be able to prepare food
in the correct manner to saturate your body
with life giving nutrients.
Food is Medicine
Nutrition is one of the most important aspects of our health. Food should be hearty, satisfying, grounding and nourishing. This concept of harnessing the power of food provides balance, vitality and strength for people who enjoy real whole food. If you can successfully implement food as medicine into your life, you can draw so many health benefits. Eating and living this way will:
Boost immunity


Assist with weight loss


Improve digestive function


Dramatically reduce the risk of diabetes


Provide exceptional cancer and cardiovascular problems prevention


Ward off osteoporosis


Balance hormones


Nourishing both the taste buds and the soul.
This is using food as medicine. We have so much control over our health and our quality of life by what we choose to put in our bodies. Food is truly an invaluable tool for living gracefully, happily, and fulfilled.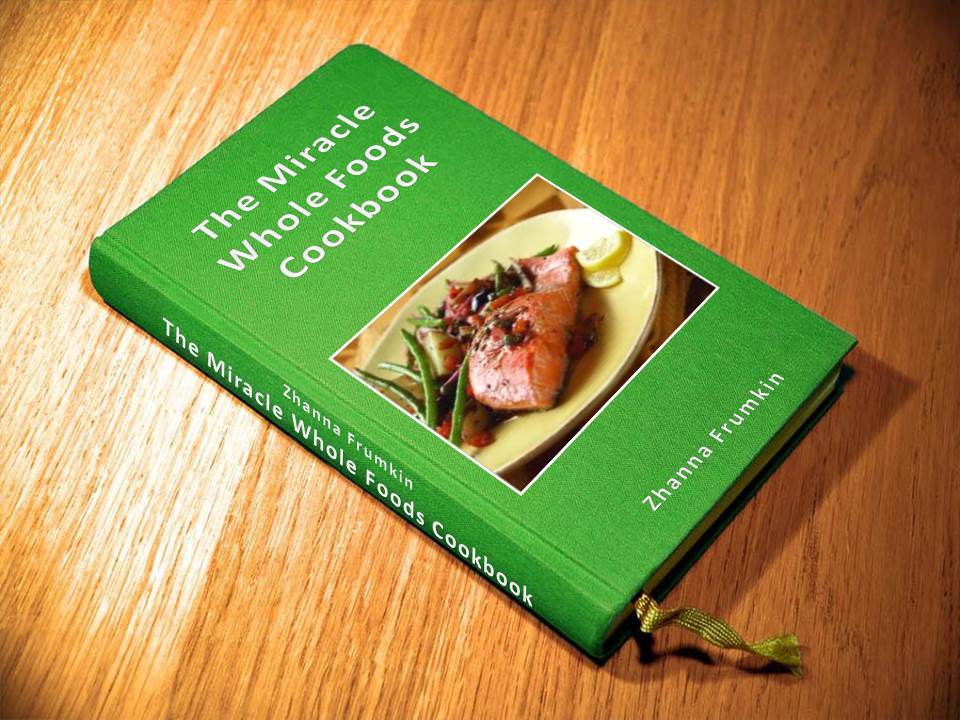 $37

Sale Ends Shortly - $27
Breakfast
Good health starts with breakfast. Eating a solid breakfast is one of the most beneficial things you can do for yourself every day in regards to weight loss, energy levels, and overall health. If you eat a decent breakfast of protein, good fat and complex carbs, then you're starting your day the right way, avoiding blood sugar crashes, increasing metabolism and escaping excessive insulin secretion.
Breakfast meals consist of egg meals, gluten free crepes, pancakes, muffins, waffles, and hot cereals.
| | |
| --- | --- |
| Breakfast Crepes | Almond Butter Pancakes |
| | |
| | |
| --- | --- |
| Zucchini Pancakes | Veggie Scramble |
| | |
Lunch and Dinner
Lunch should be the second biggest meal of the day and dinner is the smallest meal. Dinner should be eaten not later than 6pm or 7pm. Each time when we eat food, pancreas produces insulin to decrease blood sugar that must be stable at all time. Biologically, pancreas is at rest by 6-7pm. When we eat food later than 7pm we force pancreas to do job that it is not supposed to do. That way we create a lot of chronic problems.
So, fish, chicken, meat, vegetables and gluten free grain meals are your options. And my cookbook has tons of delicious recipes for that.
Garlic Walnut
Chicken

Salmon w/Mustard &
Black Sesame
Lamb
with Mint Marinade

Lazy Meat Cabbage
Roll Casserole
Asparagus
Spring Rolls

Spaghetti Squash
Primavera
Salads
Salads offer a lot of benefits especially if you include the right ingredients. Some ingredients can make your salads less healthy and should be limited or avoided. The cookbook has a lot of healthy salad recipes that contribute to your health. I recommend eating salad twice a day. Read our Whole Food Nutrition Holistic Progam. It addresses the scientific explanation about every food and its role in preventing illness and maintaining health. The combines of these often competing philosophies is one of the major strengths of the book.
Sweet Potatoes
Chunky Salad

Salad
Niçois
Classic French
Green Salad

Greens with
Shiitake Mushrooms
Dips & Sauces
Condiments aren't just toppings; they are food with calorie counts. Using condiments, can add dimension to a dish, but if you're not careful with what you choose and how much you use, they can also add a lot of extra calories and get in the way of your weight-loss program. Not all condiments are created equal. Condiments can certainly make foods more flavorful.
| | |
| --- | --- |
| Basil and Garlic Pesto | Hummus |
| | |
| | |
| --- | --- |
| Homemade Mayonnaise | Spaghetti Chunky Meat Sauce |
| | |
Soups
Soup makes a hot, filling meal that offers a variety of health benefits. The ingredients and possible combinations are virtually limitless. The healthiest soups are homemade and include fresh and healthy ingredients, such as bone broth, meat, fish, vegetables and beans.
| | |
| --- | --- |
| Creamy Sweet Potato Soup | Super Energy Kale Soup |
| | |
| | |
| --- | --- |
| Turkey Quinoa Soup | Tuscan Vegetable Soup |
| | |
Snacks
Everyone loves snacks. Snacks can be really important parts of a child or adult's diet. In my cookbook there are a lot of healthy snack recipes made of good ingredients that enhance your immune system and overall health.
| | |
| --- | --- |
| Homemade Granola | Chia-Flax Crackers |
| | |
Healthy Desserts
We offer 60 desserts recipes that are not only unique and good tasting, but beneficial to life, so you can feel good about eating them! Satisfy your sweet tooth with any of these healthy and outstanding recipes that have an equal or better tasting to replace unhealthy foods. In no time at all you will be able to prepare food in the correct manner to saturate your body with life giving nutrients.
| | |
| --- | --- |
| Macaroons with Maca Powder | Almond Coconut Bars |
| | |
| | |
| --- | --- |
| Chocolate Hazelnut Cookies | Chocolate Ice Cream |
| | |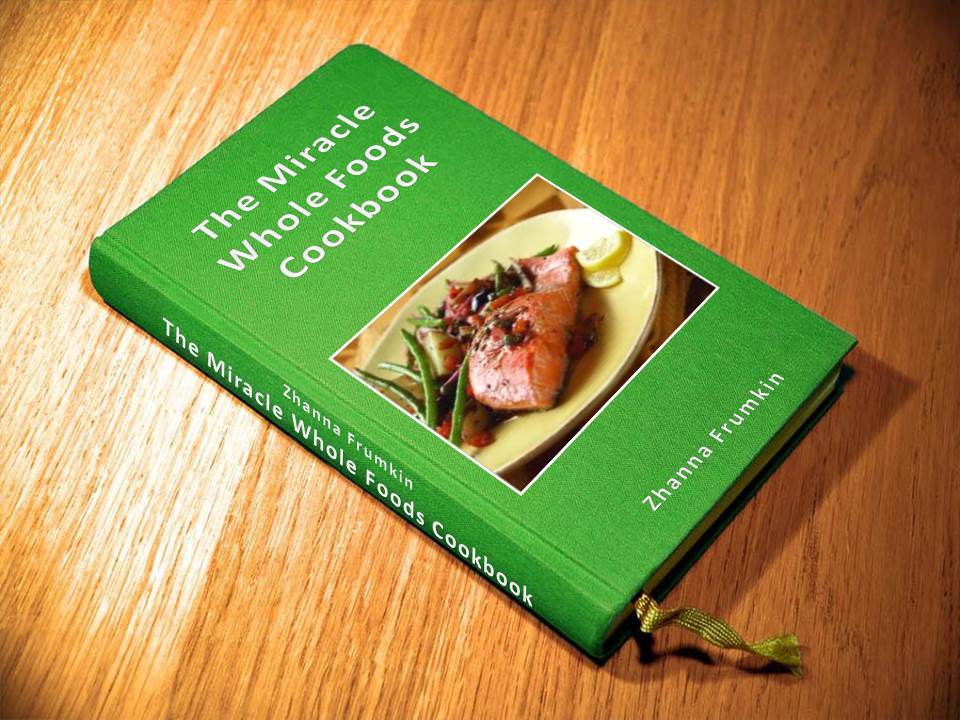 $37

Sale Ends Shortly - $27
Nutrition is one of the most important aspects of our health. But it isn't easy to make right choices. Eating delicious food is a delightful experience. But we Westerners have developed a taste for food that is risky to our health. My book can help change that. I know that if healthful food tasted good, looked appealing, and was affordable, you and your family would be happy to eat it! These recipes represent home-cooking at its best – the kind you want to do for people you care, cooking that is tasty, healthful to eat and fulfilling to offer. With my recommendation, you have a fresh, clear, workable guide to eating for health without hassle.
We put it all together:
The satisfaction of good food
The importance of how it is prepared
The health of those who eat it.
Seriously, healthy food should taste good or who could stick with it, right? The best news of all is The Whole Food Diet tastes fantastic!
You'll love your healthy food and your body will thank you with better skin, shinier hair, better sleep and digestion, improved memory, less pain and depression, more strength, energy, vitality and wellbeing.
Most recipes in many cookbooks are filled with refined sugar, soy, pasteurized dairy products and gluten filled grains. Those are the ingredients that we need to avoid, in order to be fit and healthy. The great news is that the nutritious ingredient substitutions used in these recipes are not only good for you; they taste delicious and help you maintain your health and wellness. Here are some of the ingredient substitutions you'll find in this cookbook:
Refined Sugar and Corn Syrup
Instead of refined sugar and corn syrup you'll use raw honey, sweet fruits, maple syrup and stevia. These natural sweeteners are lower in carbs and, unlike refined sugar, contain nutrients and minerals in addition to sweetness and they won't spike your blood sugar, fat storage and hormonal imbalance.
Wheat
Wheat contains gluten, which is something that we could all benefit from avoiding. It is also higher in simple carbs compared with almond and coconut flour, buckwheat, oat, brown rice, millet, quinoa flour and grains that you'll use in our recipes. This means that your body isn't going to go into fat storage mode like it would with wheat.
Vegetable Oil
You'll use coconut oil, olive oil and butter for our recipes. They have been proven to be healthy and delicious oils and will not produce inflammation in your body.
Milk and Cream
Instead of pasteurized dairy you'll use coconut milk and coconut cream, raw dairy if you are not lactose intolerant and alternatives to dairy products for lactose intolerant people (they are made from nuts and look and taste like cheese).
Chocolate
Don't worry, there is chocolate in this cookbook! But instead of milk chocolate, which is higher in sugar and contains dairy, we focus in on dark chocolate that contains 73% or higher cocoa content. Also unsweetened cocoa powder is used with the wholesome sweeteners listed above.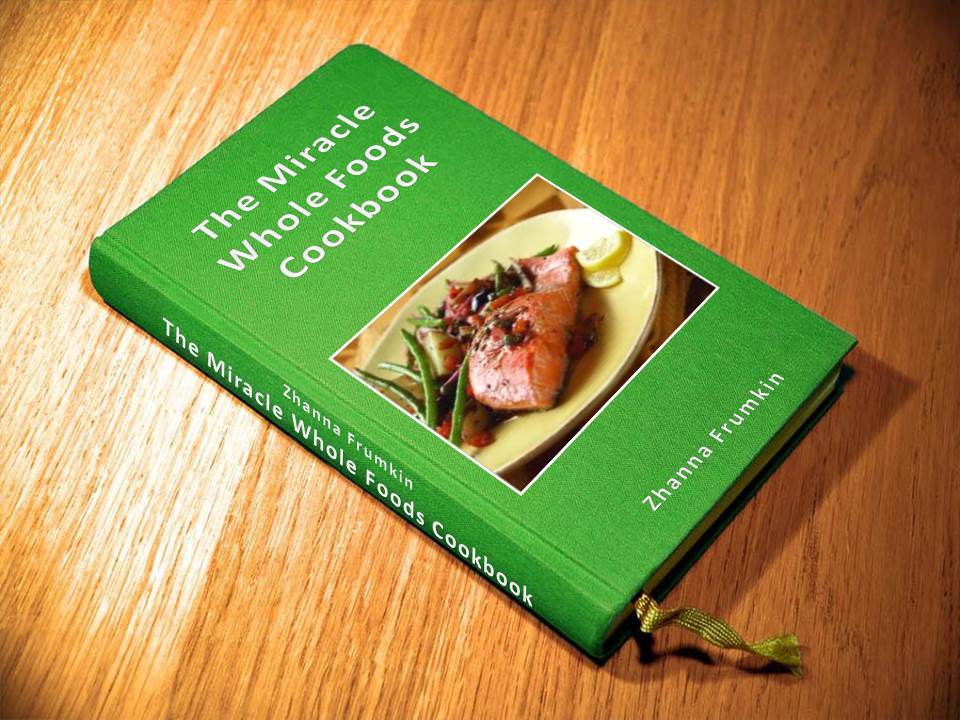 $37

Sale Ends Shortly - $27