High Cholesterol
---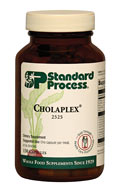 Cholaplex supports the cardiovascular system and encourages healthy fat processing by the liver. It supports a healthy vascular system and contains a combination of key ingredients from Orchex, Cataplex G, Cataplex F, Cyruta, and Cholacol. Read more.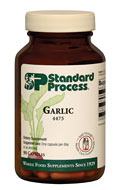 Garlic provides support to cells, organs, and systems that keep the body healthy. It enhances immune system response, encourages healthy circulation and etc.
Read more.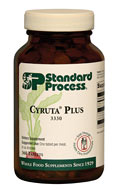 Cyruta Plus supports capillary integrity and factors associated with the natural inflammatory response. It is made out of Buckwheat. Cyruta Plus is for people with blood vessel problems, clogged arteries, easy bruising, gingivitis, viral infections, elevated C - reactive protein levels in the blood, and stroke. Read more.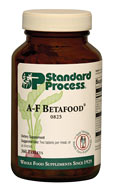 It is a gallbladder and liver decongestant, supports fat metabolism, thinning and mobilization of bile and assists in the conversion of blood fat to sugar. It is source of naturally occurring betaine from young growing beet leaves that helps with congestion and movement of bile and digestion of fats. Read more.

Purification Kit consists of
four whole food supplements:
SP Complete Dairy Free Protein Powder (2 jars) offers a nutritious, dairy-free, vegetarian supplement in a Convenient Protein Powder to complement a healthy diet and lifestyle and support the proper functioning of the body's systems. If you feel tired and hungry during purification program, it means that you don't have enough protein. Try to put one more scoop of SP Complete in your shake, if it is not enough use Whey Pro Complete Protein Shake also.


Gastro-Fiber (2 bottles capsules) or Whole Food Fiber (2 bottles powder) combines dietary fiber from nutrient-rich whole foods.


SP Cleanse (1 bottle of capsules) is a unique vegetarian, detoxification supplement, formulated to assist the body in removing toxins. SP Cleanse is a combination of 20 of whole foods and botanicals that possess detoxifying properties, rich in phytonutrients that help the body cleanse it naturally such as, beet juice, Spanish black radish, garlic, zinc, kale, broccoli, Brussels sprouts, barley grass juice, liver and etc.


SP Green Food (1 bottle of capsule) provides a simple, natural way for people of all ages to add vegetables to their diet. Vegetables and health go together like peas in a pod; one is often found where the other is present. Read more.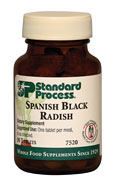 Provides support and detoxification for liver and gallbladder function and encourages healthy digestion. Also, it helps to drain toxins and congestion from the body in order to heal. Read more.
Hawthorn – herb contains procyanidins, flavonoids and other compounds. The substances in Hawthorn work together to support the healthy functioning of the heart muscle. Read more.
---
This statement has not been evaluated by the Food & Drug Administration. These products are not intended to diagnose, treat, cure or prevent any disease.
---