Alternative Foods Guide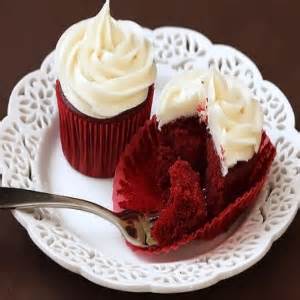 "When you have your health, you have everything.
When you do not have your health,
nothing else matters at all."
Augusten Burroughs
---
We offer Guide to Alternative Foods that have an equal or better tasting to replace unhealthy foods. In no time at all you will be able to prepare food in the correct manner to saturate your body with life giving phytochemicals. If you click on highlighted items,
you will be able to buy them on online.
Unhealthy Foods

Alternatives

Alcohol (wine, beer, etc.)
Organic Kombucha Tea – Loose Leaf

Coffee

Organic Teechino Herbal Coffee - French Dark Roast
Organic Teeccino Herbal Coffee - Medium Roast
Organic Green Tea – Loose Leaf
Organic Green Tea – Tea Bags
Organic Licorice Tea
Organic Yerba Maté – Loose Leaf
Organic Yerba Maté – Tea Bags
Organic Rooibos Tea – Loose Leaf
Organic Rooibos Tea – Tea Bags
Siberian Ginseng Tea
Organic Chai Tea – Loose Leaf
Organic Chai Tea – Tea Bags

Regular Chocolate

Wheat Flour

Organic Sprouted Brown Rice Flour

Non Gluten Free Pancake Mix

Wheat Bread, Pasta

Organic Gluten Free Sprouted Bread, Pasta

Organic Flourless Ezekiel Sprouted Bread, Pasta

Organic Flourless Silver Hills Sprouted Bread

Refined Bread Mix

Refined Grains

Unsprouted Beans

Artificial and Refined Sugar

Raw Manuka Healing Honey
(sporadically or use it if you have health issues)

Raw Honey (sporadically)

Organic Coconut Sugar (sporadically)

Soy Beans

Refined Salt

Sweet Fresh, Dried Fruits and Juices

Organic Green Apples, all Fresh Berries, Kiwi, Plums, Pomegranate, Grapefruit, Lemons, Limes, Watermelon

Hydrogenated Oil

Coconut Oil and Products

Olive Oil

Raw Butter

Packaged Canned Vegetables

Organic cruciferous vegetables , greens, squash, beets, carrots, cucumbers, tomatoes, roots,
raw corn in smoothies and more

Sea vegetables:
Organic Nori, Organic Dulse Flakes, Organic Kombu Flakes, Wakame Flakes,
Organic Kelp Powder and Sea Vegetable Package

Sprouted vegetables:
Organic Sprouting Beans and Lentils, Broccoli Alfalfa Radish Mixture, Organic Wheatgrass Seeds, Organic Sunflower Seeds and Sprouting Seed Super Sampler

Home organic fermented vegetables with
Vegetable Starter Culture for Fermentation. See Recipes

Peanuts

Peanut Butter

White Mushrooms

Portobello Mushrooms

Crimini Mushrooms

Commercial Ice Cream

Homemade Ice Creams made with super foods and are very tasty.
See Recipes

Organic Coconut Whipped Cream with Berries. See Recipes

Homemade Yogurt with berries. See Recipes

Ice Cream with coconut

Farm-raised Fish and Sea Food

Wild-caught fish and other sea food

Commercial Eggs

Organic free-range eggs

Corn-fed Beef and Meat Organs

Pasteurized Milk

Organic Raw Milk

Commercial Salad Dressing

Homemade Dressings. See Recipes

Pasteurized Yogurt, Cheese, Cottage Cheese, Dairy Sauce

Raw Homemade Kefir, Yogurt, Cheese and Cottage Cheese with. Kefir Starter Culture for Fermentation. See Recipes

Dairy alternative foods (if you are lactose intolerant) that taste like dairy. See Recipes

Processed Cereals, Crackers, Chips, Granola

Cereals and Snacks with healthy ingredients:
Organic Green Crackers
Organic Sprouted Cinnamon Cereal
Organic Grainless Apple Cereal
Organic Berry Good Cereal
Cacao Crunch Cereal
Maca Honeycomb - Cereal
Acai Blueberry Cereal

Homemade crackers, chips, granola. See Recipes
They all are made with super foods and very delicious

Refined Spaghetti, Potatoes

Spaghetti squash or zucchini as your noodles
with different sauces. See Recipes

Mash potatoes with squash. See Recipes

Spaghetti made from sprouted whole grains (buckwheat, millet, and quinoa). If you want to lose more weight use them sporadically

Sweet potatoes – they are very nutritious food, but If you want to lose more weight use them sporadically

Desserts

Healthy desserts are made of good ingredients, so you can feel good about eating them. I offer desserts that are not only unique and good tasting, but beneficial to life! See Recipes

Soy Protein Powder, Soy Protein Isolate and Whey Protein from stores

SP Complete
Vegetable source of protein powder. It consists of Rice Protein, Flaxseed, Alfalfa, Buckwheat, Cruciferous vegetables, Barley grass.

Whey Pro Complete
Protein powder from Standard Process. It is undenatured raw Whey Protein. Undenatured whey protein is a non-heated product that preserves bioactive amino acids.
They both are highly bioavailable and complete source of raw protein. They are very different from the most other protein powders because of their raw ingredients and the way they are made. They support weight management, muscle tissue, immune function, and gastrointestinal (GI) health. Many of the products found in health food stores are heated and thus denatured whey products.